You must Sign In or Register for a GunBroker.com account to take action on this item.
CZ 75 TS Tactical Sport 9mm #91172 W UPGRADES
Item
787919765
Location
Rosenberg, TX 77471
Shipping

Buyer pays estimated shipping for the following option(s): Other

No international shipments

Payment
Personal Check, Visa / MasterCard, Discover, USPS Money Order, Money Order, Certified Check, See Item Description / Additional Terms of Sale
Checkout
Yes, Immediate
Cash Discount
The above prices on this item reflect a 4% cash/check discount. This discount is

not valid for credit card purchases.

Add 4% to the total cost for credit card purchases.
Sales Tax

Seller must collect sales tax from the following states:

Inspection/ Return Policy

Unspecified
The seller of this item assumes all responsibility for this listing. You must contact the seller to resolve any questions or concerns before placing a bid. Payment must be made using U.S. dollars ($) unless otherwise stated in the listing. Firearms may only be shipped to a licensed dealer (FFL Holder). Some listed items may not be legal in every state. Complete your purchase within the law.
Please read the
Item Characteristics
for important listing details.
Your TEXAS, Friendly, Neighborhood & Online Gunshop

We Buy, Sell, Trade & Broker
Free Appraisals & Consignment Serves
We are California Friendly
Visit our NEW Location & See 1,000s of Guns In Store
Visit our Website For Easy Access To Our Inventory & Much, Much More
Top $$ Paid & Free Appraisals
WE BUY - TRADE - CONSIGN - BROKER
All Firearms, New & Old, Antiques, Machine-Guns, Ammo, Knives, Swords, Military, Hunting,
Reloading, Collectibles, Sporting Goods & All Other Related Items
Estates, Collections & Individual Items All Welcomed

TEXT & SEND PHOTOS: 281-733-3632

Call: 281-561-8447 - M-F 10-6, SAT 10-5
Visit our NEW Store & See 1,000s of Guns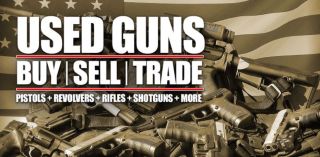 Price too High ??... "Take a Shot" & Make Us An Offer !!!
Want a New Firearm Below MAP ??... Take A Shot !!!
Want a Better Deal on Previously Owned Gun ??... Take A Shot !!!

Click Gallery for Higher Quality Photos Of This Auction
Bidding is Binding So Before Bidding
.01 Please Read Fully All Terms & Instructions
.02 Call or Email If You Have Any Questions, Concerns or Needs
Now For The Auction... & Remember We Take GREAT Photos So View Them
Attention CZ 75 Fans, Shooters & Collectors
CZ 75 Tactial Sport
9mm
With Upgraded Grips, Magazine Speed Well and Two Magazines
Previously Owned - Like New In The Box with Factory Target
With Some Range Time Use Showing
Excellent Shooter
Note:
The CZ 75 is a semi-automatic pistol made by Czech firearm manufacturer CZUB. First introduced in 1975, it is one of the original "wonder nines" featuring a staggered-column magazine, all-steel construction, and a hammer forged barrel. It is widely distributed throughout the world and is the most common handgun in the Czech Republic.
Replacing the ST IPSC was the tactical sports model, which featured minor improvements over its very similar predecessor. Available in 9×19mm (20 rounds) or .40 S&W (17 rounds).
The increasing popularity of the IPSC competitions in the Czech Republic led to inception of CZUB's factory team in 1992. Initially, the sport shooters were using CZ 75s and CZ 85s. Stanislav Križíkdesigned a new version called CZ 75 Champion already in 1992. This version had a SA trigger, a muzzle brake and adjustable weights. 150 firearms were initially made in 9×19mm Parabellum, .40 S&Wand 9×21mm. The design was further modified (i.e. the adjustable weights were eliminated, a new compensator was developed), however its main shortcoming of the same capacity as the standard CZ 75 magazines (15/16 in 9mm, 12 in .40 S&W) remained.[4]
The CZ 75 ST (Standard) and CZ 75 M (Modified) were introduced in 1998. These had a different frame from standard versions allowing for more modifications. While the ST had become very successful, M was not initially designed for use with collimator, the use of which led to limited lifespan of its frame.[4]
The popular ST version was further developed mostly with aim of prolonging its lifespan, which led to introduction of CZ 75 TS (Tactical Sports) in 2005. It uses a longer barrel (132 mm) and has also a higher weight (1,285 g) compared to the standard model. High-capacity magazines may use either 20 of the 9mm rounds or 17 of the .40 rounds. As of 2013, the model is used by the CZUB's factory shooters in the IPSC Standard division, with a custom-made version CZ 75 Tactical Sports Open being also available.[4]
In 2009, the sale of CZ 75 TS Czechmate began. The model is a development of the CZ 75 TS Open, available in 9×19mm Parabellum and 9×21mm with magazine capacity of 20 or 26 rounds. As standard, the gun is sold with US made C-More Systems' collimator. CZUB claims that its factory shooter Martin Kamenícek had shot 150,000 rounds through the gun in 5 years, in which time he only needed to change the barrel once in order to maintain precision.[4]
Specifications and Features:
Note: All These Factory Secifications Are For A Like New Product And May Not Apply To this Item:
Product NameCZ 75 Tactical Sport – 9mm
SKU91172
Firearm TypeHandgun
PurposeCompetition
MSRP$1,310.00
Chambering9mm Luger
Magazine Capacity20
Magazine TypeDouble Stack
FrameSteel
GripsWood
Trigger MechSA Only
SightsFixed Target
BarrelCold Hammer Forged
Barrel Length5.23 in
Weight45.2 oz
Overall Length8.86 in
Height5.9 in
Width1.77 in
SafetyAmbidextrous Manual Safety, Safety Stop on Hammer
UPC # 806703911724
FACTORY PART # 91172
FFI Part # b694291
Remember to Click the Logo(s) Below for Additional Information & Videos

Photos Courtesy of Eric: 
Please Contact Us If You Have Any Concerns Before Bidding
Please Contact Us If You Need More Details / Photos
Call 281-561-8447
Ask For
John "Father Time"
Eric "The Wiser Guy"
Sloan "The Magician"
Lois "Our Gal"
Oren "Nero Spelled Backwards"
Call 281-561-8447
?? Need A Gun Shipped To Our Store ??
!! FREE Firearm Transfer !!
One free firearm transfer, with an $85 in-store purchase, at the time of transfer. Saves YOU $35 or more, in fees, that other FFL dealers charge
All YOUR investment goes into merchandise. It's a Win-Win Offer!! Additional firearms, on same transfer, $45 Each
First send our FFL Click Here to your dealer. Second Click Here for an early back ground check
7 Free Days to pick up your transfer(s)
Afterwards $10 a day/per gun storage fee will occur
Transfers not picked up in 30 days will be considered abandoned
About Us:
Fountain Firearms - Houston, Texas
Located in deep, Southwest side of Houston, TX, Fort Bend County, near Sugarland's Skeeters stadium and Regional Airport. We deal in firearms, ammo, military, hunting and related items. Family run, brick and mortar gunshop who buys, sells, trades, appraises, brokers and consigns.  Have been in business for over 25 years and always looking for estates, collections and individual items to purchase.
Free Evaluation & Appraisals of your firearms and related goods. Text 281-733-3632 or Call  281-561-8447. .
Our auction site participation in GunBroker.com gives us an opportunity to auction the more unique and harder to find firearms and products, which exclusively offered only with GunBroker.com
 Bidding is Binding Please Read Fully All Terms & Instructions Before Bidding
 Payment Policy
Note:  We do not ship Internationally and we do not accept funds from overseas even if you have a US shipping address.
All modern firearms purchased with Gunbroker.com from Fountain Firearms, except those classified as Antique or C&R, must be shipped to a licensed FFL dealer in your state of residence. If you are a Texas resident then you may pick up your purchased firearm at our physical store location.
All Advertised prices are for cash type payment. We accept most of the Major Credit Cards at a 4% upcharge. There are two ways of making payment:
For Cash or Credit purchases Click on "Go to the seller's checkout system to complete your order" found in the grey color, Congratulation box, on top of the auction. This is the best way to arrange your payment and to find an FFL dealer to ship your firearm to.
Have your Gun Broker auction number ready and call 281-561-8447 Monday through Friday 11am-4:30pm CST, except holidays. Please have your "CCV" Security Code available.


2.5% Insurance is automatically added to Gunbroker's Checkout System. If you wish to ship uninsured, minus this amount on cash type payments or notify us, before shipping, and a credit will be issued on your credit card for those paying with Gunbrokers's checkout system. Fountain Firearms takes no responsibility for Insurance nor shipping issues. It is highly recommend to purchase the shipping insurance.
Although our preferred method of payment is with a credit, we accept money order and/or cashier's checks. If you choose this method of payment, please make payment to and send it to the address below with a copy of your Invoice and Gun Broker auction number. Purchase will be considered abandoned if payment is not received within 5 business days and item will be relisted. Checks are accepted but release or shipping of won purchase will only happen when payment has cleared the bank, which could take several days to weeks
Fountain Firearms, Inc.
ATTN: GUNBROKER
9450 Highway 6 South
Houston, TX

90 Day Lay-A-Way: We do offer a 90 day layaway based on the credit price (cash discount does not apply for any layaway, even if being paid with cash type payments) and with additional monthly fees. The Monthly fee is 8% of the credit price divided by 3. Examples: A $400 Cash bid gets a layaway credit price of $416.66 and has a monthly fee of $12.08 and a $800 cash bid gets a layaway credit price of $833.33 and has a monthly fee of $24.16. Any layaway not completed in 90 days will be cancelled. All Deposits and Payments are Non-Refundable.

In-Store Pickup: Action prices are generally much cheaper then the store price. Firearms purchased with Gunbroker.com can be pickup in store at an additional $35 fee. This fee will be a waived if an additional $85 of in store merchandise is purchased on the same invoice.

Cancellation of Purchase or Non-Paying Bidder: It cost money to sell on Gunbroker.com. In order to get listing fees back we have to leave a negative feedback and relist the auction. This can result in the bidder's account being cancelled by Gunbroker.com. If the buyer wishes to cancel their purchase and desires to avoid a negative feedback then a 5% fee of the credit bid price + $35 must be paid be paid to Fountain Firearms. This will insure a neutral feedback and will keep the bidder's account open to purchase with Gunbroker.com.
 Disclaimer
Fountain Firearms, Inc. fully complies with all Federal, State, and Municipal legal requirements.
If you bid on this item you are certifying that you are at least 18 years of age for a long gun or at least 21 years for a hand gun and the item you are bidding on is in compliance with all applicable Federal, State, and Municipal laws.
Fountain Firearms, Inc. reserves the right to close and/or cancel any auction or sale at any time.
This item is not for sale where prohibited by law.
 Return Policy
Please, before biding, view all photos and read descriptions fully. If you have any questions or needs please call 281-561-8447 or Email [email protected] and we will gladly address any question concerning the auction you desire to bid on or purchase.
All items have manufacturer's warranty only and Fountain Firearms, Inc. provides no additional warranty. 

Sadly to report, due to the high amount of fraud and part swapping, we have stop inspection periods and hence all sales are finial, unless willing to pay a 30% restocking fee. A refund will not be issued if the merchandise has been altered, abused, damaged or changed in any way. All shipping cost are nonrefundable and return shipping is on purchaser's expense. To initiate a return please contact Fountain Firearms vial Email [email protected] with in three business days, of delivery to your FFL. Any Request for a refund after three business days will not be accepted nor approved. Refunds will only be issued after Fountain Firearms approves the merchandise has been return in the same condition and unaltered. If return is found to be changed or altered a refund will not be approved and the purchase will be sent back at purchaser's expense.
 Shipping Charges
We ship primarily via the United Postal Service (UPS). Generally a flat rate for the 48 connected US states is $35 shipping + 2.5% insurance, on most firearms. A firearm generally will not ship, uninsured, for less than $36 so the additional 2.5% covers both the extra needed for shipping and insurance. Other non-firearms or more valuable firearms/items will have a different shipping cost. Always click the View estimated shipping cost , found inside the auction, before bidding. WARNING any firearm/item shipped to Hawaii or Alaska will have an additional charges; call for shipping quote before bidding. 2.5% Insurance is automatically added to Gunbroker's Checkout System. If you wish to ship uninsured, minus this amount on cash type payment or notify us, before shipping, and a credit will be issued on the credit card used, for those paid with Gunbroker's Seller's Checkout System. All shipments require signature for delivery. Firearms must be shipped to a local dealer so that all Federal, State and Municipal paper work can be completed.
Attention: We do not and will not combine shipments. Each gunbroker.com item ships seperately.
2.5% Insurance is only covered by and can only be issued by the courier. Original boxing must be retained to make a claim. Request your FFL agent to retain original boxing, until you have pick up your purchase. Failure to retain original shipping box and packaging will result in no insurance payment by the courier.
If an item is delivered damaged or altered or not delivered at all contact Fountain Firearms immediately.
Non-Insured shipments have no recourse for recovery of lost or damages deliveries or non-delivers.
 Additional Information
If you have any additional questions that we did not address, please feel free to contact us directly.
Email: [email protected]
Phone: 281-561-8447
Text: 281-733-3632
Our business hours are Monday through Friday 10am - 6pm & Saturday 10am - 5pm CST, except holidays. Please note that we reply to email questions only during our normal business hours and in the order they have been received.
Fountain Firearms, Inc.
9450 Highway 6 South
Houston, TX 77083
Click Below For Driving Instructions To Our Store
Seller provided no "Additional Terms of Sale"
Manufacturer
CZ-USA
Model
CZ 75 Tactical Sport
Caliber
9mm Luger (9x19 Para)
UPC
806703911724
SKU
91172
Mfg Part Number
91172
Weight
Characteristics Determined Based on UPC
---
Caliber
9mm Luger 9x19 Para
---
---
---
General Sights
Adjustable
---
---
---
---
---
Product Name
CZ-USA 75 CZ 75
---
---
---
---
If you see errors in this information please email us at [email protected]. Please specify "Data Issue with UPC on Item #787919765" in the subject line.